Swim Camp, the venture of Philadelphia's Tom Morris, have introduced their new album, Metal Nation. It's due for launch on February 24 by way of Julia's Battle Recordings, the label run by Douglas Dulgarian of They Are Gutting a Physique of Water. At the moment, the band has shared the brand new single 'Dougie (For Sharyl)', which you'll be able to try under.
Morris recorded most of Metal Nation to tape in his Philadelphia residence and within the Poconos. 'Say Hello' and 'Every thing' have been recorded with Mark Watter, who additionally blended the LP. Heather Jones of So Large Auditory dealt with the mastering.
Final November, Swim Camp launched the tune 'Pillow', which is included on Metal Nation. Their final full-length was 2021's Fishing in a Small Boat.
Metal Nation Cowl Art work: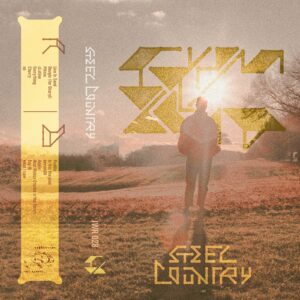 Metal Nation Tracklist:
1. Line in Sand
2. Very Good Time
3. Dougie (For Sharyl)
4. Clotine
5. Every thing
6. Cherry
7. No
8. Puddle
9. Is that this The Plan
10. G0rp
11. Hevvin000
12. Apple
13. Warmth Makes Cracks within the Bones
14. Say Hello
15. Corridor